our vision
To be renowned as the home of courageous changemakers who boldly win hearts and minds with clarity, compassion and conviction.
our mission
We bravely challenge complacency, simplify complexity, and provoke action with the sole focus of creating agile and profitable operations for our clients.
So where did it all begin?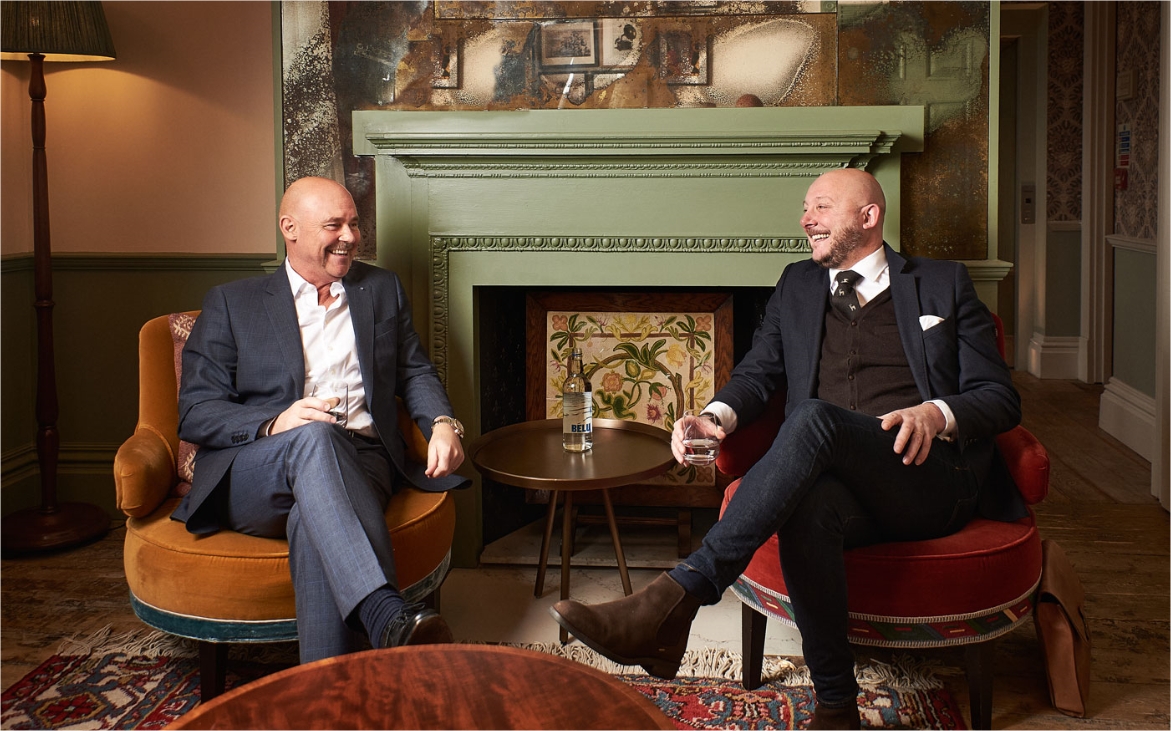 Let's start at the very beginning…
"I've always had a drive and passion to run my own business; consulting bought me the opportunity to engage with and develop people who care."
Mark Dudley, founder and Chairman
Coriolis was born in 1996 when Mark Dudley took the inspired action to create a home for exceptional "people people" who enjoy their work of influencing and developing.
Completely committed to building a sustainable boutique consultancy specialising in food and drink businesses, Mark proved his capability on the very first project; the UK largest fresh sausage factory! The business swiftly grew, attracting talented individuals of like minds and like hearts. Including Mark Schubert, who started working for Coriolis nine months after first meeting Mark Dudley.
So much more than an entertaining double-act (although the Marks are definitely that too) it's the shared values and vision that have laid firm foundations for Coriolis' success. And the depth of client relationships. It's always personal and often goes beyond the workplace. Because people matter to everyone in the team as much as provoking change and making profits.
Don't stop me now! I'm having such a good time, I'm having a ball…
Today, the business continues to simplify complexities with clarity, conviction, and courage. And make sustainable transformation a reality for each and every client.
"It's important that we enjoy our work and it's a pleasurable place to be.
After 20 years of doing this I can honestly say I wouldn't do anything else."
Mark Schubert, Managing Director
Long may Coriolis carry on honouring clients with a lasting legacy of performance improvement that puts people first.
Our Values
Wholehearted
Leadership
Every act is an opportunity to encourage each other to learn more, do more, and become more. We motivate a commitment to be better tomorrow than we are today.
Charismatic
Conviction
We're compelled to communicate with our hearts and minds fully engaged at all times and we speak our truth with genuine conviction.
Unwavering
Courage
We're unafraid of complexity, chaos, or challenge. Whether that's shaping our clients' businesses or our own. We stand together in knowing that, "Success is not final; failure is not fatal: it is the courage to continue that counts."
Confident
Authenticity
We know who we are. We do what we say. We expect nothing less than complete honesty, respect and openness. Integrity is engraved into our being.
Honourable
Humility
It's our duty to respect the boundaries between confidence and arrogance. We accept advice when it's offered and act on it. Remembering to remain humble and choose consideration over insensitivity.
Honest
Humour
We're brave enough to have a laugh! Finding fun in our work is part of being human and ensures that everyone gives their best.

Giving us this tool and helping us roll it out kept us on track – helping accounts successfully make it through the pandemic and retain our talent. This is one of the best systems and roll-outs I've ever been part of.

They've got the right approach. It's more personal. They understand and work with what is – help develop it. They're constantly making sure what they're doing fits the bill. I personally can't fault them!

The biggest thing for me is creating succession – a lasting legacy of sustained performance improvement. We feel we've got a future now. Coriolis played a major part in this, we wouldn't have got there without them.

Amazing project management support, with tactical and analytical guidance throughout the initiative means we're still realising and sharing the savings. Coriolis unobtrusively engaged with our people, offering invaluable insights. The programme continues to contribute to SBSC profitability, reduces our carbon footprint and helps a very important customer

Coriolis are a pleasure to work with and know how to get to the heart of the matter. Engaging people to make operational change happen and make it last.

Why do I choose Coriolis? For targeted, focussed improvement programmes and personal engagement that gets results, there's no one better
Previous
Next