November 22, 2018 9:41 am
Time creeps by. It is hard to believe that a somewhat younger Tim Mason, then a Director of Marketing at Tesco, launched Tesco.com, a new online grocery proposition, twenty-one years ago! Since then the digital world has been a veritable revolution, now penetrating all walks of like and in increasingly connected ways through the Internet of Things.
The UK, despite the difficulty in gaining a working mobile telephone signal in half the country, is globally advanced in the digital consumer field; the said Mr Mason is now CEO of Eagle Eye, a global leader in digital consumer loyalty programmes where one Sir Terry Leahy is a non-executive director. More broadly, that advanced international status of the UK as a digital consumer economy is exemplified in the BRC-KPMG Retail Sales Monitor for October 2018 where over 27% of all non-food retail orders were online; that is approaching one in three items.
The UK is also advanced when it comes to e-grocery and in Ocado it has what is in effect an online  fulfilment specialist, as opposed to a proprietary grocer, that can deliver pomegranates robotically picked to the moon. More broadly we also have one of the highest online grocery participation rates on the planet, sitting at around 7%.
What is perhaps noteworthy about this statistic is that whilst 7% of a c£190bn market is a considerable value being shopped online with a corresponding large volume of units being delivered in white vans across these Isles, it also tells us that c93% of groceries bought in supermarkets in the UK are done so by shoppers in stores! So, after a generation of online activity, shops remains hugely relevant to the food industry and, it should be noted, that the vast majority (90%+) of online grocery orders are picked from supermarkets.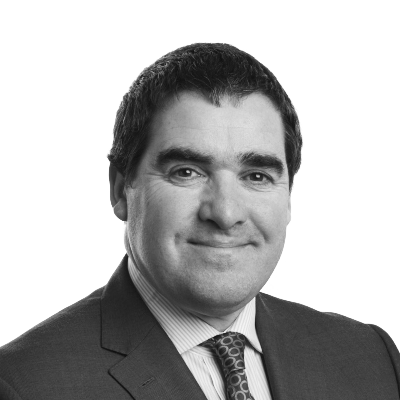 "The UK has one of the highest online grocery participation rates on the planet, sitting at around 7%. "
The reason for what may be deemed a rather pedestrian rate of penetration progress by the online channel in food largely is economic. Online grocery is fiendishly difficult to do on a profitable basis. Ocado has been twice rescued since its IPO and remains barely profitable where it matters at the pre and post tax level. Furthermore, the supermarkets, faced with the disruption of the limited assortment discounters (LADs) and wider profit collapse have had to pare back their online ambitions to reduce the profit outflows.
Accordingly, we see much more pedestrian growth rates in the UK e-grocery channel as 2018 comes to an end, circa 7-8%, as the supermarkets ease off on free delivery slots and coupons and vouchers to capture the online shoppers' custom. The economic reality is that shoppers invest a lot of resource in time when they walk the aisles, fill their trolleys and baskets, stand at the check-out and take their bags home. To replicate that is a labour intensive and costly exercise, one that few models to date mean that a satisfactory economic return is achieved. Indeed, returning to Ocado, the challenge for centralised fulfilment of multi-temperature goods to a dispersed customer base is particularly difficult to make an attractive return on invested capital.

"Online grocery is fiendishly difficult to do on a profitable basis."
The challenges of online shopping, most notably the rather boring exercise of buying on a screen.., has been reflected upon by Amazon, which has subsequently acquired high-end Whole Food Markets for c.US$14bn and commenced the trial of the 'Go' format; a cash-less store. Such investment suggests to us that Amazon understands the central role that stores will play in the grocery market, noting that Fresh in the USA has not been a disruptive force yet, as Ocado has not in these islands.
What this means is the future of supermarkets appears quite secure and the art of good shopkeeping remains as important today as it ever did. Online will continue to gain market share but at rather more pedestrian step than many technophiles predicted/predict, noting the ongoing role of stores in e-fulfilment too As such centralised fulfilment can be expected to remain at the periphery of activity and, this being so, we would be surprised to see Amazon acquire a major British grocery in time, which is likely to put the cat among the pigeons; for the LADs mainstream online e-grocery appears a challenge given the cost focus of their business models.
Tim Mason and Tesco were so far ahead of the curve in the late 1990s and whilst the supermarket business did reach its zenith a decade later, it is worthwhile noting that it has a c40% share of the UK online grocery market as the second decade of the twentieth century comes to an end. Understanding not just the direction of travel but the pace of the online journey is important when considering food markets.
Dr Clive Black
Advisor to Coriolis Consulting
November 2018