Retail and ecommerce are changing globally. Around the world, new technologies, trends and business models are rapidly transforming the way people discover, shop and buy all of their physical goods, from grocery to fashion and everything in between.
"If one thing is clear at this gathering of the retail industry's top brass, it is that pretty much everyone in the sector is figuring out how to beat, collaborate with or be the next Amazon.com."
Shoptalk Europe covers innovation in retail and ecommerce. It focuses on the evolution of how consumers discover, shop and buy in an age of digital disruption. This year, a trip to Kobenhavn brought together the trainers, T-shirt and jackets of the retail and digital economy. Like many industry bashes just watching and listening were the key learnings as opposed to being one of the hundreds of folks trying to pass a business card to the head of Tesco Online or the founder of the Dollar Shave Club in the hope of that big time call.
A vast array of subjects were discussed at this very Americana set piece event, a paradise for the absorbers of jargon; from engaging consumers through interactive technologies to emerging technologies that drive retail innovation. That said the degrees of specialism, insight and entrepreneurship were impressive.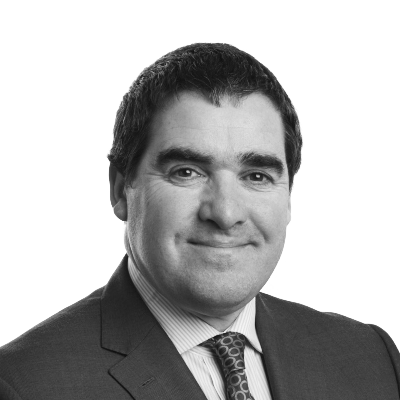 One interesting and unescapable feature of this considerable event was the elephant in the online and offline world of retail; Amazon. Amazon was revered, spoken of in the main with great deference, admiration and no small amount of fear and loathing. Amazon is distinctive in this respect as it is both a competitor for some but also a key customer or distributor as well.
So, in this Amazon era, what are the major strategic takeaways for business?
Well, in the first instance trying to replicate or replace what Amazon does head on and win appears a bit of a forlorn hope. One perhaps needs to accept that Amazon is here to stay for a good while and is a formidable opponent. A similar perspective could be applied to Alibaba in China it should be said. Amazon has considerable scale on its balance sheet to see through its plans, which seemingly revolve around sub-optimal profitability to possibly reach a position where monopoly conditions will permit super-normal profitability.
As such, is Amazon using a form of capitalism that is sub-optimal profitability to potentially reach a market dominant position where super-normal profitability achieved? Or is that a naive expectation as Amazon is just a pseudo-commercial operation that is very 'nice' to its customers, earns enough to get by and will remain in sub-optimal profit mode even if it has a monopoly position? Hmmm. History does not look encouraging on that front. Head on though it feels like 'getting by' could be a credible outcome versus Amazon.
In this respect, who and what can stop Amazon apart from itself from becoming a ubiquitous behemoth controlling the distribution of goods & services decimating the margin structure of sector by sector? Well, competitors appear few and far between on this front albeit we note Booker-Tesco speak of their collective scale being a factor in coping with Amazon in the future.
Rather, we sense that it will be non-commercial folk and more capable competition in time, that will ultimately face into and potentially tame the Amazonia commercial beast. By non-commercial folks we think of competition regulators and tax officials, noting that Amazon was fined EUR250m very recently by the European authorities.
Capability is perhaps more interesting as a mechanism for small & medium sized companies to cope with Amazon, as opposed to large groups already with their heads above the parapet. Whilst Amazon has the reputation it has with shoppers on merit and never-ending innovation translated into the enviable functional service, there are many things Amazon is not, even as artificial intelligence, personalisation and other systematic processes emerge that mirror simple humanity come through.
As such one of the clear pendulums swinging the other way from prior narratives is the importance of stores to the future of retail. Some may have scoffed at such a suggestion in years gone by but the reality is far from so. The experiences that stores can deliver, the human social interaction, the easy choice and theatre are very, very difficult to replicate online. Indeed, many pure-play online retailers are opening stores; e.g. Ace & Tate, Birchbox and MyMuseli.
As such the first thing that dawned upon us as Amazon acquired Whole Food Markets was that in the grocery space, Amazon could not 'win' through centralised picking and excellent logistics to home alone. It needed the connection between a very fragmented customer base and a close fulfilment centre, that is in fact a "shop".
Adrian Letts in Copenhagen, the Head of Tesco Online, alluded to this process too when he spoke of the store becoming more important to their grocery and non-food businesses than dark stores, for example, in the future. Indeed, the flexibility that stores offer to shoppers for direct shopping to online shopping is now only starting to become much more clearly worked out; e.g. shops as places where logistics providers can deliver products not bought in-store or sold by that vendor e.g. Amazon lockers.

Amazon should be a catalyst for management to be competitive, innovative and entrepreneurial. Efficient markets make business' better and being better is a never-ending process. In Denmark Spencer Fung spoke of his Li-Fung business as being slow, a tortoise, that was not just competing with faster & slower tortoise but living in a world where hares were becoming even quicker. Spencer is trying to speed up his business through simplification and digitalisation, what was I saying about jargon earlier? Such a candid assessment from a large and advanced Asian group gives grounds for collective encouragement to my mind;
"the key is working out where I need to be simpler, quicker, more competitive, more innovative and so more entrepreneurial."
The human touch, the experience, the accessibility, the theatre are all things that Amazon will have to learn about and invest in if it is to compete. As such the questions are, as spelt out by Jerry Storch, CEO of Hudson Bay Company;
Do I have great products?
Do I have great stores?
Do I have great staff?
In whatever field, a business is playing in and this use of great does not just mean higher category, super-premium and expensive, it permeates all product categories and channels. As such thinking about Amazon as a competitor and a potential distributor for goods, directly or through market place, is a healthy and logical outcome of the market economy working. Amazon is a superb construct and something to be respected and admired. Whilst so, the Amazonia tail should not wag outside the legal bounds that other firms have to abide by; something for firms, trade associations, non-governmental and official bodies to focus upon.
Coriolis is in the business of assisting business in the UK, Australia and in-between to become more competitive from within. In the fast-moving world we live in, where more is fundamentally the same than some folks think, but more is moving at the pace of Mr. Fung's proverbial hare, help with change, help with pace and help with competitiveness is a helping hand indeed, which Coriolis is very well set up to do. Make Amazon not be a source of fear but a source of inspiration where it can be admired, copied, defied and defeated, certainly not loathed.
Dr Clive Black
Advisor to Coriolis