Just over a year ago the business community of the United Kingdom (UK) was coming to terms with the quite seismic decision of the British to leave the European Union (EU). The majority of the business community wanted to remain in the Union, the

"devil you know"

seemingly better than the one you don't.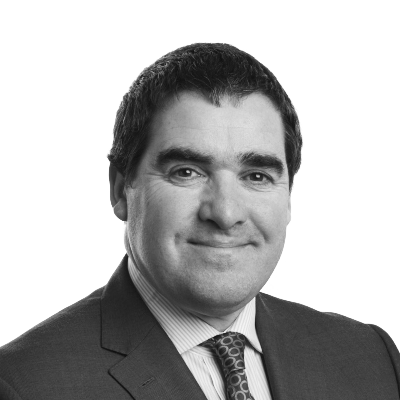 It is also true that big business had a stronger penchant for staying in than many smaller firms, companies that feel the sharp end of Bruxelles bureaucracy without the administrative central resources of a large corporation to monitor and manage the regulatory burden; that said, much regulation comes from Whitehall that does not seem to garner the same interest from the Daily Mail; employment, planning and the thorny issue of relative enforcement.
The result of the EU Referendum, in the main, was accepted by business – the City, where the UK is too dependent, car manufacturers and big Pharma continued to protest – and the mantra after the big vote was, 'well we just have to get on with it'. And so we did, H2 CY2016 was much, much stronger from an economic perspective than any City or Treasury economist forecast; the Governor of the Bank of England appearing especially out of touch with his emergency rate cut whilst the Evening Standard's current editor was simply foolish with his scaremongering for an emergency budget.
What was also clear last year is that a lot of business folks went away and dwelt upon what the Referendum result actually meant for them. In doing so, tired of the political hum drum they went away on mass, most to the EU continent as it happens, and after some sleep, a few sangria and a couple of good books, started to plan the September push. Such rest was necessary and Briton's business folks did the country proud in the following months.
Sadly, the summer of 2017 has the same feel. This is not an emotion that those same business folks – who take risks, invest, employ and generate wealth – wanted to repeat one year on from the UK-EU Referendum. However, Theresa May's calamitous election campaign has left the UK a bit of a laughing stock around the world, from a political perspective at least, emboldened and united the EU with whom we have to negotiate an exit and so created another round of uncertainty, which just about all businesses, apart from flight of foot capital rich and/or speculators, abhor.
The damaged goods Prime Minister, her dysfunctional party when it comes to Europe, the minority government and the fully costed near lunatics that are the Labour Party represent a disaster of a political economy for British business. For anyone who is in any doubt about the misuse of the term "fully costed" read the Institute of Fiscal Studies paper on John McDonnell's plans, noting that the bloke who was probably most relieved that Labour did not win the General Election was probably John McDonnell as he would have had a sterling collapse and capital controls to impose if he was Chancellor.

So, sadly, once again hard working entrepreneurs and industrialists will need time to reflect on what this all means and how to react this time around. I have to say that this time around there is more need to worry than was the case with the EU Referendum where for one reason and another we did think that the UK would dust itself down. Now we watch carefully as to how the Brexit negotiations actually go – don't be too swayed by the propaganda on each side, make sure one looks at the detail where it effects your firm – and also business confidence and expectations.
We shall be mightily relieved if managers come back from holiday stoical again, believing that the pint is more than half full rather than empty. There is a lot still to go for, for British firms. The devaluation of sterling does indeed pose import substitution opportunities. That devaluation should also stimulate structural exporting, as opposed to just trading at the margins. What is also clear too is that we will have to trade beyond the EU at a strategic level, for which business organisations – the bodies firms pay subs too – need to be on their mettle.
I have also argued elsewhere that in an economy where labour may be re-priced and in short supply – UK unemployment in June 2017 was as low as it was in 1975 – people productivity, overall cost control – nay leadership – and tight cash management need particular attention strategically going forward. Now, I am not going to insult the management priorities of business folks but the wider context does underscore these themes to my mind.
In this respect, Coriolis is an organisation that I feel is particularly well placed to add value at the coal face, where it matters for British firms. More broadly though we must, whatever our industry, be noisy to fight for entrepreneurs' interests in the face of an intellectually challenged Government. In a previous piece I asked for a manifesto for business. Whatever your view, make sure business' interests are heard, because it is business that keeps the lights on, it is business that pays the bills and it is business that feeds Amber Rudd's 'money tree'.
Dr Clive Black
Advisor to Coriolis