Let's start with the most common analogies. Throw out the image of your work and life balancing on a set of scales, and picture instead, a pendulum. As a pendulum swings, it spends a split second at the equilibrium point, and most of its time at the extremes. The old scales analogy implied that your time should be allocated equally between work and life. The pendulum better reflects not only reality, but a blueprint for how effective people try to integrate their work and life.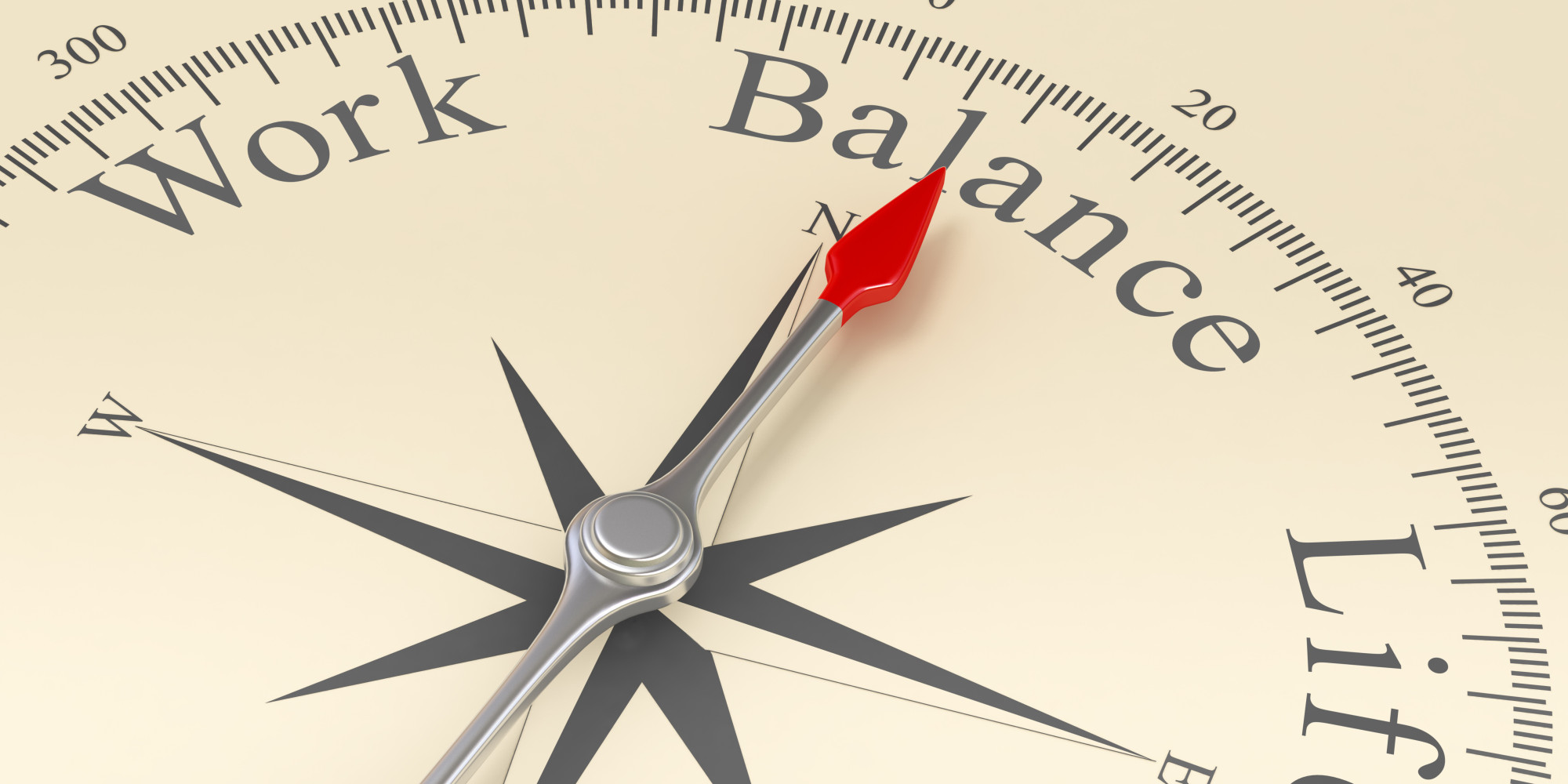 Life doesn't stop when you're 'at work';
work doesn't stop when you're 'at life'.
Carving out enough time for a meaningful home and social life alongside high priority work assignments often leaves people feeling like a failure in both camps. To tackle this, we try to impose boundaries on our time. Where we can/can't take our phones/laptops, when we should/shouldn't allow ourselves to bring our work home, and when we are/aren't allowed to check emails. If you find that you consciously leave your work at the office you are conceding to the idea that all work is pain and all life is joy. Maintaining these distinctions between work roles and home roles might actually be exacerbating the issue.
If this sounds like you, you may well be struggling with the effects of cognitive role transition. Psychologists define this as "discrete episodes in which an individual is engaged in one role and experiences off-topic thoughts regarding a different role". We've all experienced it. It's suddenly remembering an email you need to send whilst you're out with your friends at the weekend. Or remembering a family member's birthday while scheduling a meeting at work. If your goal is to separate your work and home life, these transitions will consume significant cognitive energy as you push them from your mind. Previous advice would have been to minimise their affect through disciplined boundaries. However, researchers at St Louis University have found that blurring these lines may better equip us to handle these transitions. Focusing on integrating your work and life could even drive better results in both. If we return to the pendulum analogy, you don't need to put work at one extreme and life at the other.
Work life integration is the strategy for work life effectiveness.
Sometimes when we're at work we get to do the fun things that provide us with purpose and make us feel valued. If you force yourself to treat work and life as one entity you can focus on each task more effectively, applying yourself where the pendulum swings. Work life integration is the measure of how freely and frequently your pendulum swings from one to the other. By orienting yourself in this way you can consciously seek out 'two-way wins', achieving success in both domains without sacrificing one or the other.
What have I learned?
I'm not writing this article having seamlessly integrated my work and life. I still have some way to go to achieve this. But I do write this having seen the benefits of finding the opportunities to integrate. As a consultant, I dip into my bank of life experiences daily when leading client teams. At work, I challenge myself to break the 'working hours' boundaries I have built in my mind. As a result, I'm flexible on early starts and longer hours when the need arises, and know which working environments suit the tasks I undertake and utilise my time there accordingly (the living room sofa being the chosen workplace for the task at hand). While I struggle with the energy depleting effects of transitioning between roles, doing so now serves a purpose, reminding me that the roles in my life are competing not integrating.
Written by Jack Cheesbrough, Coriolis Ltd