I like a good military adage, as one might expect after 30 years of Army service. A wry smile often creeps across my face when I hear talk of Mission Success and Taking the fight to the enemy in business. However, there are often parallels in how missions, or projects in this case, are approached.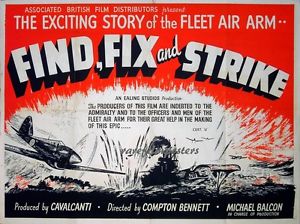 Coriolis recently supported a major CAPEX project in which the initial engagement was a tactical one. We reacted quickly to meet a client capability requirement in a major project that was in dire need of support. The deployment time was hasty with little time for detailed planning.  The team were assembled quickly, using existing resources and deployed in a tactical role with a brief to support and drive the project to completion.
It is easy in a situation like this to assume no planning is required. The framework of the project and the group dynamic is largely set. It would be easy to simply slip into the existing team and go with the flow without disturbing the group dynamic. However, this was a tactical engagement which came about as the result of a project which was starting to show potential for failure.
A few simple tools and techniques allowed the Coriolis team to have immediate impact.
FIND (locate) the problem: Where is it taking place and in what environment am I to operate? Understand who is involved and what part they play in the project. Observe group dynamics between the stakeholders; it is useful in determining whether the issue is with relationships.
FIX (pin down) the problem: I use a simple technique. Measure each task in terms of Importance, Urgency and Growth. Acknowledge those that are important and those that have growth and start planning. Time is often at a premium but this function will lead to a fuller operational level of engagement.
STRIKE: Quick wins often turn the situation quickly. In a project such as this, the more urgent tasks need to be addressed to maintain momentum. Achieve them and then move on to deal with complexity.
EXPLOIT: All teams go through the Bruce Tucker team cycle with both internal and external team members.  It is necessary and serves to address group dynamics. In particular, I found the storming element essential. It is a struggling project and key players within the existing team have played their part in that failure for whatever reason. Strong leadership supported by good people and communication skills are key in this phase; there's no time for egos. Start more detailed planning to build on success. Use this foothold to buy more time and secure more resources. Push out from the initial scope and react quickly to change.
Having started this project as a reinforcement, the Coriolis Team went on to become a major part of the solution, taking a leading role in both the management and execution of the project. We gained valuable experience, enhanced our credibility, and were able to build upon success, thus moving to a longer term operational and strategic level relationship with our clients.
"While it may seem small, the ripple effects of small things is extraordinary" Matt Bevin
Written by Jim Richardson, Coriolis Ltd