I'm definitely not one for following the sporting calendar usually. I barely watch TV at the best of times. And I don't like, play or watch any sports unless coerced. Yet I am completely and utterly OBSESSED by the Olympics. So much so that I can identify with at least 15 of these.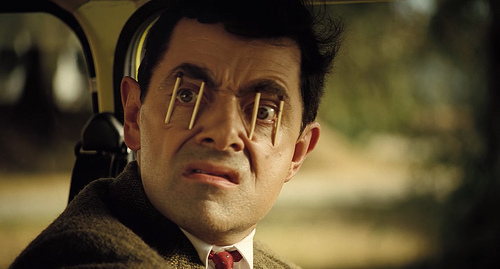 I'm writing this blog post ten days into the games on the first day back after a scorching weekend. The sun is still shining, and Team GB have crept up to 2nd place in the medals table overnight. Our little nation is second only to the USA, which has five times the population of Great Britain, nay five times as many potential athletes… Before we shimmied up the leader board overtaking China we were lying in a highly satisfactory 3rd position. We were tailing two huge nations renowned for their Olympic success and athlete prowess.
I joined the BBC a couple of months before the London 2012 games commenced and the buzz in the office was palpable. Events were screened all over the office and colleagues lingered to watch the favourites in their respective finals. I'd almost forgotten about my Olympic's obsession by the time Rio came around. However, for the best part of a week now, I've satiated my appetite for the games by scouring News apps as soon as I wake up. All social media accounts have taken a backseat. All I really need to know is this; how many medals did we achieve overnight? Where are we sitting in the medals table? And who were the unexpected victors/who lost out? My voice chokes and falters with emotion when I tell the story of a victory I've witnessed in live coverage. I've felt overwhelmingly emotional when hearing of the inspirational stories of life-threatening illnesses, family loss, or when witnessing the athlete's joy.
My husband works for British Swimming and is so proud of everything the swimmers, divers and their teams have achieved. Despite the murky green, bacteria-leaden waters they've had to contend with, they've smashed world records and will bring the medals home in droves. It certainly feels as though the Olympics has arrived at the perfect time to boost our mood. Many of us were left feeling disillusioned, uncertain and rather unpatriotic after Brexit, and there's some positivity in the air now. Despite my best efforts and Boolean search skills on Google, I couldn't come up with many credible reasons for why I, or indeed many of us, suffer from recurring Olympic fever. Unfortunately, conclusions seemed to have been drawn for 'why women watch the Olympics' (apparently it's because we like the back stories!). Other studies suggest we watch either for patriotism and pride, or because we appreciate the sense of belonging. These are honest reasons, but I think we also watch because we enjoy witnessing somebody achieving a great goal or lifelong ambition, often against huge odds; it is a completely tangible accomplishment, awarded on points by an expert judging panel in the field. Many of us have goals we are working towards, both in our personal lives and in our careers. Seeing the medal winners achieving their goal gives many of us the boost we need and the confidence to keep striving for ours. After all, it's unlikely we are competing against the best in the world for that promotion, so it makes our goals seem even more achievable.
I played doubles tennis yesterday and I'm off on a run tonight. My husband suggested we go kayaking on the way home from Sunday lunch and I thought it was the best idea he's ever had. I hope I can continue to ride the Olympics wave for a while longer yet and always keep in mind that you can achieve your goals with hard work, dedication and belief, even after Olympics fever has subsided…
Written by Kayleigh Tarrant, Coriolis Ltd
References:
https://www.buzzfeed.com/jemimaskelley/i-am-obsessed?utm_term=.wb48RQpLG#.kmYZr8o9L
https://www.psychologytoday.com/blog/the-stories-our-lives/201608/why-we-love-watching-the-olympics
http://www.saltyrunning.com/2016/08/08/readers-roundtable-why-do-women-watch-the-olympics/
http://www.resonate.com/two-reasons-why-people-watch-the-olympics/
http://www.ft.com/cms/s/0/48222708-5e2a-11e6-a72a-bd4bf1198c63.html#axzz4HTyXtLJx