Businesses continually try to explain to politicians that the best thing they can do to create conditions to thrive is deliver economic stability. Such stability rarely comes by chance, reflecting as it does the combination of a sound macro-economic position, calm times, good governance, and a society comfortable in its own skin.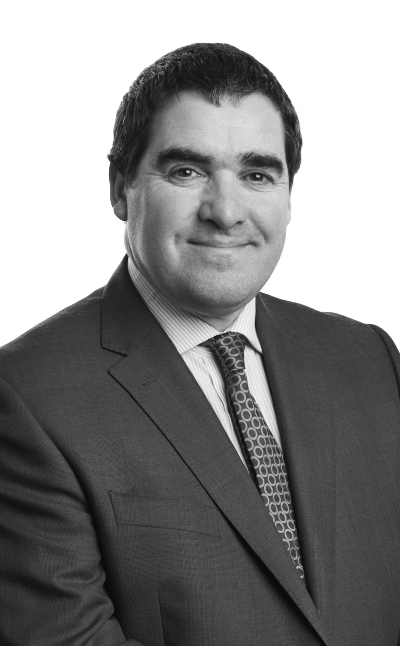 Politicians of course, are both a symptom and outcome of their own policies and the way that they listen to, reflect upon,  engage with, and represent their constituents. For some years now, the listening part has been a serial weakness of the political classes. This has allowed an increasingly divided Britain to emerge where, in the end, frustrated elements of society across these Isles have bitten back. The outcome is anything but clear and stable.
An example of politics and business overlapping is immigration; a delicate subject that requires a calm, balanced and accurate assessment of matters. Arguably, liberal policies under Blair served to keep the supply of labour high, giving many industries an easily accessible pool of highly motivated people helping to deliver sound economic growth in the UK for many years.
Indeed, that migrant workforce, largely from the EU, has often covered the fundamental cracks and deficiencies of the UK's indigenous labour market. An inconsistent education and training system as well as an unbalanced relationship between welfare benefits and low paid work has encouraged a work shy and unskilled community.
Combined, these forces have also served to deteriorate the UK's labour productivity, albeit many firms have been very rational in deferring capital expenditure on machinery and automation over manual processes from a profitability perspective. This is something which is too often overlooked by politicians and City economists, who collectively produce very little for the economy themselves.
David Smith, sensible economic commentator at The Sunday Times, recently compared France's 35-hour week and restrictive labour laws to the UK's more flexible labour process. Unemployment in France is more than 10% compared to the UK which is less than 5%. Labour productivity is much higher in France than in the UK,  perhaps because businesses automate to avoid employing people. So what do society, politicians and business folks prefer; high productivity or high employment?
Over-liberal immigration has, it turns out, revolutionised British politics. It is a prime factor in why the UK is leaving the EU. The leaving process is very difficult to predict; early signs suggest the EU is unhappy with the UK despite a democratic decision, and is also keen to discourage other departures. As such the probability of no deal between the UK-EU cannot be dismissed, which will pose considerable challenges for business.
Labour processes will be a prime area of focus because British business, individually and collectively, will be competing on changing stages in future years. Some firms will see their domestic position strengthened with import substitution opportunities, others may be challenged by new international competitors from outside the EU that operate on very low cost bases. Some firms may see bridges raised in their EU markets whilst others may seize the pressure and opportunity to seek to access the wider world as the Leave proponents suggested. Many firms, of course, will experience all of the above.
Either way, change will require entrepreneurs to be on the ball to their cost bases and particularly the role of labour and automation to a degree perhaps not seen before; noting that it is clearly the case that most businesses understand their markets, customers and competitors in this respect.
As the UK leaves the EU, new competitors and markets may require additional insight. Assuming competitive products and services whilst another debate rolls on on the knowledge economy, innovation, research and development, UK business folk will need to be well connected to the virtues and vices of international trade. Being noisy to trade association and governments alike as to the supply-side policies that they need in order to meet the claims and calls of politicians that Brexit will be alright on the night.
At the moment, the political economy is distinctly foggy as the political classes awake from their deafness and start dealing with the more direct demands of their electorate; both sides of the Atlantic and the Channel intact too. For UK business, the Scottish Referendum, the EU Referendum, and now another UK General Election represent chaos not stability.
While predicting the future is less straightforward than ever, change and volatility also brings opportunity. If the UK will be facing the wider world more so than the EU in future, businesses need to be thinking about the threats they need to confound and the opportunities that they can seize upon for future profitability. At a strategic and operational level, Coriolis faces into the emerging environment effective, determined and aligned to the needs and wants of its client base because global markets require global perspectives and competitiveness.
Written by Dr. Clive Black, Advisor to Coriolis