We all knew it was probably going to be the case; we knew it as soon as the normal summer weather rocked up last August, well July for those north of Watford Gap. The sublime late spring and summer 2018 was wonderful for the British food and beverage sectors, bringing lots of demand of relatively high margin prepared and seasonal food and drink. On top of that Gareth, Harry and Meghan, alphabetically ordered, brought events to put icing on the cake.
What we knew, however, is that late spring and early summer 2019 could be challenging if the weather Gods did not turn up; to be fair to Gareth he took England to third place in Portugal while Michael leads the Group versus Germany and the Netherlands following wonderful wins in Belarus and Estonia (Northern Ireland that is…). Alas, the weather Gods turned against the UK bringing a poor May and a dreadful first two months of June, one with record rainfall, which must have made the international cricketing authorities think, England, why? That recent weather has turned into a particularly challenging comparative hill for the grocery trade into a firm headwind.
Whilst this climactic stuff is all so, it would be wrong to ascribe demonstrable current trading weakness, manifested in sober trading updates from the food retailers, weak secondary data from the market watchers such as Nielsen and early and deep sales from the apparel trade, all to the weather; other factors are at play.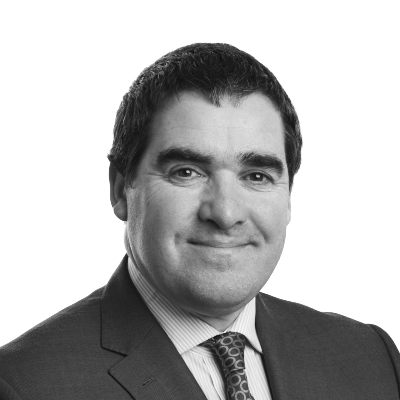 "…in addition to poor weather conditions the shopper is trying to come to terms with a chaotic political process."
Sadly, three years on from the UK-EU Referendum the UK remains a totally excremental political show. A divided nation is suffering from a lack of capable leadership and so paralysis. That political chaos is wearing upon the British public and keeping their confidence subdued, as measured in terms of the GfK NOP data, which for June dipped back to minus 13 (from minus 9) as the feckless Tories feck about. And the paradox is that the UK has near full employment, a skills shortage and rising living standards, cards that a Chancellor of the Exchequer should be ramming down the throats of the Opposition.
Following a period of stocking up as the first Brexit deadline approached, the momentum in the UK economy has eased. Indeed, could those consumers' worries about a recession be about to become true, because if Q2 delivers a decline in UK GDP, then a technical recession will have been reached; maybe not such silly shoppers after all; watch Jezza and Maoist McDonnell come to life on this one? So, in addition to poor weather conditions the shopper is trying to come to terms with a chaotic political process, which Morrisons and Sainsbury's called out in autumn 2018 as one where it appeared the British were behaving as if they were about to lose their jobs.
Whilst this is all challenging enough, there are also yet other arguably more structural underlying changes taking place in the British food market, which serve to adjust the norm, particularly for the conventional supermarket. So, we see an increasing amount of household income going on consumer services rather than goods. For the food segment this is everything from breakfast at Greggs to a student push biker delivering tea from a ropey chippy with a 0/5 hygiene score (something for Deliveroo and Just East to start worrying about as the FSA has at last woken up). The point is that more calories are being prepared and eaten out of the home.
Shoppers are also procuring more goods from convenience stores (CVS), which have grown in effectiveness to challenge many supermarkets, online and through discount operators or limited assortment supermarkets as we now call them as their propositions contain more SKUs incorporating greater chilled and fresh goods. Whilst the death of the superstore has been over blown, foodservice and channel shift represent material ongoing challenges.
There is more change in play, however, than channel shift. Lifestyles are adjusting and well-being is the most powerful force. Consciously and otherwise folks are reducing their consumption of salt, sugar and saturated fat. Indeed, non-meat diets are amongst the fastest growing element of food markets. Such a change tends to have a further theme and that is 'less'. So, shoppers that are more switched onto well-being, are buying fewer units and a different basket.

"…it appear(s) the British were behaving as if they were about to lose their jobs."
Sustainability also fits into this mindset as David Attenborough changes the nation's viewpoints. Sustainability is, of course, much more than plastic. We see shoppers now purchasing loosely packed goods and not buying food to only throw it away. Whilst a sense of proportion is needed, interest in production processes, food integrity and authenticity is growing too. Well-being and sustainability present a volume growth challenge but not necessary a value one; as Dave Lewis, Tesco's CEO, recently put it; he is more interested now in the quantum rather than only the like-for-like sales volumes of his business. We have said it before and we say it again.., the fewer calories one eats the more expensive they often can be.
What this all means is a tough current trading environment for the UK's grocers, especially in terms of volumes. Q2/Q3 CY2019  trading statements will reflect the present cocktail of events. Whilst the weather is a real constraint and the politicians are a real pain, understanding the moving parts of a dynamic British food industry is important, as much as the politicians love the limelight even as we loathe them, sadly for the ego driven tribe there is more to life and food markets. In this respect channel shift, digitisation, convenience, discount, well-being and sustainability are an inter-related series of processes that present many constraints and opportunities for food manufacturers.
Cost leadership is a constant theme of business. However, the present grocery sector cocktail make it particularly important. At a time when the banks are not normal either – lending when you don't need it and taking your eyes out when you do – tight cash management can also be considered a particular virtue of the time. Additionally, whilst each business is different it feels as if we are in the foothills of the internet of things. Whilst one does not need the brains of NASA in the building, appropriate understanding of the fourth industrial revolution feels quite important.
Coriolis is a long standing organisation that focuses upon the food segment and understands the importance of human capital to business plus operational processes and priorities that can contribute to enhanced capability, cost reduction and cash generation. The rapidly evolving British food system may require a helping hand…
Dr Clive Black
Advisor to Coriolis Consulting
June 2019