I guess that in the end we get the politics and the politicians that we deserve. However, it is hard, post the Scottish Referendum and the UK-EU Referendum, never mind Trump and Macron vs., Le Pen, not to come close to despair amidst the current UK General Election campaign. Indeed, for entrepreneurs and business folks, it is hard not to feel quite fatalistic about things political.
Few politicians and their associated chattering political classes, which embraces swathes of the media of course, seem to have much awareness or interest in the engine room of the UK, the organisations that employ people day in, day out, pay tax, invest in the future and so create GDP and wealth. That engine room is, of course, business.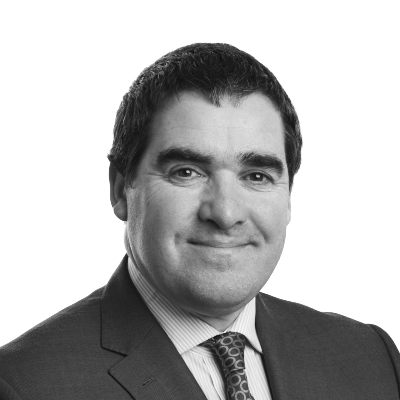 In midst of such seismic events and looking at the "basket" of current leaders it is indeed hard, not to fall back on a sense of dark humour:
An incumbent Prime Minister that is seemingly clutching defeat from the jaws of victory with a disastrous and ill-thought out campaign that does not exactly encourage the business community to think with confidence that the UK is a place to create, invest and commit.
A Leader of the Opposition that redefines idealism, has a very questionable past albeit what does that matter these days, and believes that money does indeed grow on trees; I do wonder if he has any familiarity with the power of currency markets and capital flows?
A leader of the Liberal Democrats who's strongest rant to date has been about the Prime Minister's no show at a far from compelling gathering in Cambridge, that Nicola Sturgeon could not be arsed turning up to either but Jeremy Corbyn had nothing else to do seemingly and so rocked up.
A leader of the Green Party, who appears well meaning it should be said but one senses would struggle to run the bath in 10 Downing Street never mind the Government.
I rest my case your honour…
So, taking a few glasses of Bushmills malt in to help clear the mind, what could business reasonably ask for from its politicians ahead of this Election, noting the small matter of pending exit from the EU? Well, whilst I am no Socrates or Plato, how would the following sound?
The establishment of a clear priority and commitment to provide the most stable and business friendly environment; one where business fully participates understanding its responsibilities as well as seeking to fulfil opportunities.
A commitment to an open and flexible market economy that seeks to encourage, nurture and support innovation and entrepreneurship for all; clearly in this respect we need to trade with the whole world.
A clear priority to raise education and training standards so that the UK develops the public and private sector human capital that it needs to be competitive in the future; within this important arena, for too long a political football, a structural priority should be given to mathematics, science & engineering, the digital universe and creativity.
Clear understanding, reassurance and effective processes to ensure that the appropriate labour force is available to business in the short and long-term; repeating the need for business to nurture, develop and treat with respect its human capital.
New structures and resources to link the UK's world-class universities to business nationwide, a central part of what should be a wider and larger plan to structurally adjust levels of innovation in product and process.
Confidence building measures to acknowledge the need plus the will to improve Britain's economic infrastructure; global air links, internal rail and road development, the digital air space (objectivity, capability & capacity) and necessary long-term energy needs. The latter should embrace innovation in the potential from the low carbon and renewable economy.

Liam Byrne's note, Labour 2010; "I'm afraid there is no money".
Prioritise confidence measures that responsible risk-takers can reasonably expect to benefit from their hard work and enterprise alongside the right checks & balances through the welfare state and tax system to work toward a more cohesive, wealthier and ultimately happier society.
A thriving business community that helps to fund world-class public services, services that in turn help to support and provide the context for business to press on.
A clear message to and resourcing for the UK business community about the opportunity and importance of both strategic import substitution and export activity to see through the necessary potential for growing competitiveness and participation in the global economy.
In a re-balancing economy, a City of London brings all of its global capability and competitiveness to work more effectively for UK business and not as a self-perpetuating club devoid from the responsibilities and accountabilities.
In uncertain times business will need to be on its mettle. No one knows how the Brexit negotiations are going to go nor whether the world economy will recover and be more inflationary or contract into a deflationary grind. Globalisation has brought many benefits but also challenges, which have not been identified or carefully enough managed, reflected in the rise of the discontented. However, the UK must bring forward a balanced economic model that allows our companies to be world class players.
Competitiveness, innovation and entrepreneurship are the mantras that Coriolis seeks to nurture, support and realise; mantras that the UK will need in bucket loads to withstand forthcoming headwinds and, if the rabid Brexiteers are correct, to see-through the world of opportunity that is seemingly coming our way.
Let's hope that after the 8th June 2017 we can perhaps focus more readily on the day job without increasingly shallow politics colouring our business lives. Let's also hope that our wholly uninspiring political leaders remember who keeps their lights on.
Dr Clive Black
Advisor to Coriolis Consulting
June 2017.