February 14, 2017 3:34 pm
On finally getting the opportunity to peruse a new cookbook I received for Christmas, the recipes throughout derived from central Asia. Considering what delights I'm planning to conjure up, I realised I now have a pretty diverse collection of recipe books adorning my shelves. They cover the cuisines of The Middle East Persia, South America and South East Asia. However, I am finding it increasingly difficult to find the relevant ingredients in my local supermarket. And I don't think I'm alone.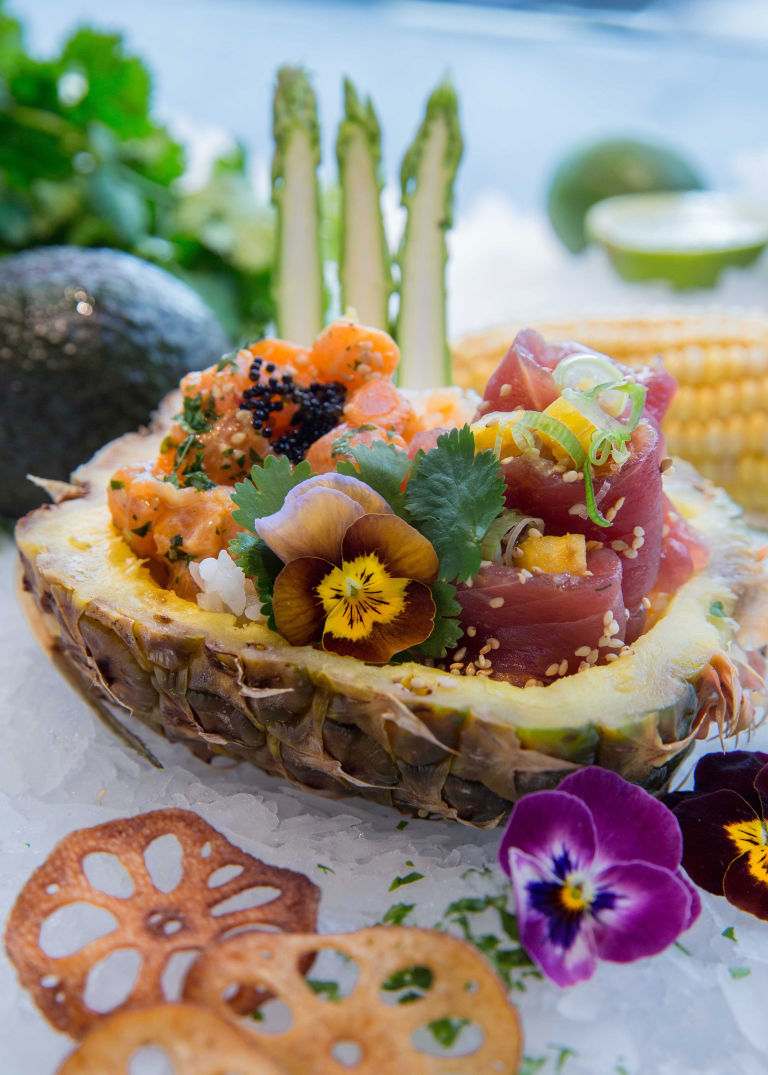 Some might call me a "foodie", but it seems that the supermarkets are often slow to catch on when it comes to food trends.
You might not expect them all to stock barberries, lime powder and pomegranate molasses, but most are still peddling American-style pulled pork like it's 2015…
As a supplier of over 300 ingredients to UK food manufacturers, E.H.L Ingredients claim the "demand for international cuisine is predicted to increase by 20.3% in 2017″.
In the coming year, fortune will favour the companies that are able to get ahead of the curve. With the development of new products such as marinades, ready meals and spice blends, the manufacturer's ability to get these to consumers as quickly as possible will make all the difference. That's all easier said than done when Tesco are said to be reducing their product range by 30%.
With the average time to market for new products reaching six months to a year, it's no surprise that retailers are not keeping on top of demand. In comparison, small, agile companies are better equipped to respond to such trends more swiftly. In some cases, this is leading the bigger brands to buy up smaller businesses who are perceived as being closer to their customers and are structured around a more fluid, reactive business model.
Reacting quickly
But what if you can't just go out and acquire a smaller more agile company to tap into this market? One option could be to rent some of your manufacturing space to more innovative start-ups. There might be potential for a large company to rent out the infrastructure that a smaller business is lacking. For the start-up, they gain the space, the expertise and the equipment to scale production, as well as a ready-made distribution network. For the large manufacturer, this would lessen their risks and allow them an opportunity to network with local businesses. This would also negate the need to fork out millions of pounds to acquire the smaller business.
What's trendy
It seems that our desire for food from every corner of the world is set to continue throughout 2017. According to the BBC Good Food trends panel: "Hyper-regional food will continue to set our taste buds ablaze in the next 12 months. From Nordic bakeries to niche Cuban and Filipino restaurants, we expect authenticity to be the order of the day".
Whether that food stuff comes from enhanced relationships with smaller businesses, or manufacturers finding new ways to bring these products to the consumer quicker, the race is on.
Written by Emma Shires, Coriolis Ltd
http://www.foodmanufacture.co.uk/Ingredients/Food-ingredients-trends-for-2017/(page)/1
http://foodtechconnect.com/2016/11/28/big-food-infrastructure-platform-for-small-food/
http://www.bbcgoodfood.com/article/food-trends-2017
Image credit: http://harpersbazaaruk.cdnds.net/16/21/768×1075/gallery-1464265494-poke.jpg